Smarketing is the unified
approach to sales & marketing

Smarketing is the way to acquire
new customers consistently

Smarketing is the way
forward for any small business
to grow and thrive
If you are a small business owner, solopreneur, a start-up entrepreneur or a micro-business owner, then this is for you..
Do any of the following situations sound familiar to yours…?
Finding it difficult to drive footfalls to your physical store or online store
Feeling overwhelmed with the things in front of you, to get the business moving forward?
Not sure how to generate leads consistently
The whole aspect of digital marketing is so overwhelming and confusing that you are not sure where to start?
I don't mind spending money on marketing but will it get me results immediately
Getting new customers seems to be a challenge, even though we are competitively priced and give good service
You know what your goals are but not sure how to get started or take things forward?
You have a website that you managed to put together but it's not yet started working for you?
I wish somebody could review where the success gaps are and advise me on what the next steps should be
We require more quality leads consistently but not sure of the next steps
Wondering how we can retain existing customers, in the face of competition
The only leads you're currently getting are through word-of-mouth and you know that can be pretty inconsistent?
You have been regularly posting in social media but has not been giving the response that you expected?
I don't know where to look for my customers now as things have changed so drastically especially since the pandemic..
If you resonate with any of the above, then you are in the right place…As a small business owner or solopreneur, you are not alone in facing similar challenges as above..
What's more, with monthly bills to clear and salaries to pay off, the situation can lead to analysis paralysis, it can get mind-numbing, you could get brain frozen, or could be very stressful to carry on..
Even if there's immense scope and demand for the products or services you offer, what matters most is your ability and need to get off the cashflow roller coaster, at the earliest.
The only way you could get off the cashflow roller coaster as a small business is through increased income, which comes from increased turnover which can only happen when there are more customers and more sales happening consistently.
SMarketing is the process of integrating sales and marketing initiatives with common goals – the primary goal being, "winning new customers and retaining them for a lifetime"..
Our unique SMarketing Leadership Model is designed to guide and help you win new customers and retain them for a lifetime, thereby ensuring exponential growth in sales in less than 90 days, by simply following the process and taking action as required.
Our goal is to help you get off the cashflow roller coaster and achieve SMarketing leadership in your industry or craft and, so that you start attracting abundance business leadership in your industry or craft, by following a simple SMarketing Practice in your organisation.
Whether you are a solopreneur or small business owner,
– whether you are looking for somebody to guide and help you in growing your sales, or getting your marketing initiatives in place as an advisory,
– whether you are looking to outsource your entire digital marketing activities or some parts of it,
– whether you are looking for a trusted advisor to advise on your sales methods & practices, processes, technologies, tools or a sales coach or mentor just for yourself,
we can help you in all.
We could start off with a 1-2-1 Clarity Session for 30 mins to identify the success gaps and the action steps required to get the progress needle moving forward.
There are also various levels and options for active business engagement to suit your business plans and budget.
Please feel free to get in touch with us..
We completely understand if you are looking to make more revenue for your business, so they you could stop chasing your bills and get off the cash flow roller-coaster and have a more predictable cash flow each month.
Our audit of your online presence including your website or online store will give you deeper clues in to why something isn't working.
Our SMarketing system is specially crafted to help you work smarter, not harder, for your business
You will receive insider tips, tricks and hacks to help you improve your website performance
Our uniquely crafted SMarketing Advisory Subscription is designed to keep you moving and to fit comfortably with great value for money
You would have more time to spend on the stuff you love to do versus what you have to do..
Step 1
Needs Assessment & Scoping
The 1st online meeting would be an exploratory meeting to understand your business, your current situation, challenges and objectives of online presence as well as Sales processes and outcomes outlined, as the way forward.
The clarity will help us delve deeper for more insights, to better understand the way forward.
Step 2
Customization & Scope Finalisation
Based on the understanding and agreement between us, we finalise the scope of work whether it's the SAS (SMarketing Advisory Subscription) or specific SMarketing services in Sales, Marketing or Digital Marketing – as subscribed for, in the Services section, we would work around designing, crafting and customising the relevant activities, templates, schedules in line with the action items.
Step 3
Setting Expectations & Performance Metrics
Ofcourse, based on the final scope of work, we will finalise on the metrics to monitor, measure and optimise in order to achieve the revenue objectives that's been agreed upon and also plan for SMarketing Action Items that could further move the needle (of progress).
Step 4
Review Analyse / Optimise
Based on the monthly performance review & analysis, we revert with emails for the monthly activities that could include specific action items, tools, insights, ideas, advice on what could be done to UP your sales game.
We would also review your website for performance and improvements that could be made to resolve pain points such as not getting leads
Every month you'll get emails that include action items, tools, materials, schedules, news, tips, ideas, and advice as well as access to experienced marketing professionals, our workshops and webinars.
We are confident doing this meticulously will help scale your sales exponentially.
Following are the options you may want to consider as the way forward in your SMarketing journey:
OPTION I – SMARKETING ADVISORY SUBSCRIPTION
If you are looking for guidance and advise only and you would like to do all the marketing initiatives yourself, it's perfectly fine.
Whether you are starting out or are looking for an expert's opinion on the way forward, for you and your team members to implement, this monthly advisory subscription may be just the solution you are looking for..
The objective here is to advise & guide you in your DIY initiative(s) of marketing and sales, so that you could become self-reliant, without having to depend too much on tools, technology or strategy.
To get started, please sign-up for the Subscription and checkout here:
SMarketing
SMarketing is a marketing and sales consulting practice helping start-ups, entrepreneurs, small & medium business owners, professional service providers, professionals, education providers, charities – to improve their marketing and sales methodologies, processes & practices – the lifeline of any business to thrive and generate revenues.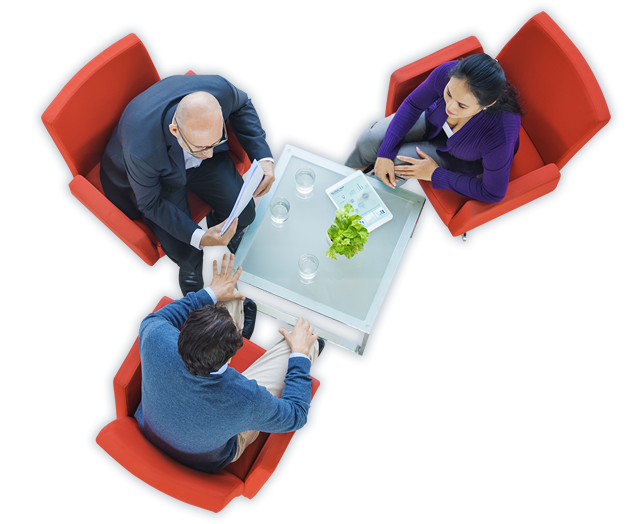 What is SMarketing?
SMarketing – the new word for sales & marketing alignment – means that companies could have one single department, which would work together seamlessly to close more business.
Blog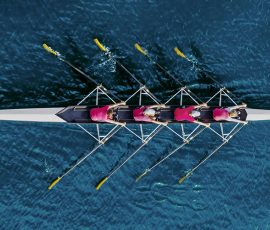 12
Apr
09
Apr
Call Us Now
+91 98450 22555
Emal Us
info@smarketing.co.in
Our Company
Malleshwaram, Bangalore
Book your consultation call!