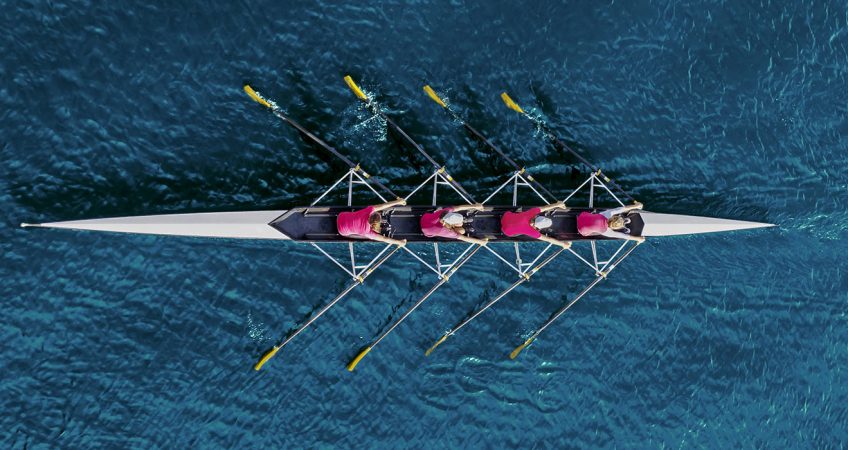 SMarketing Is The Way Forward To Grow Your Sales To A New High In 2021 And Beyond!
Traditionally, sales and marketing have always been considered as two separate business functions.
While marketing relates to creating awareness amongst your potential target prospects, generating interest and desire in your brand, products or services, Selling refers to the set of defined activities that convert a cold, warm or hot prospect into a paid customer.
In fact in larger organisations, these two key functions have been two separate departments with their own goals, agendas and objectives.
Though they are supposed to work in collaboration as one team, it's common to see each one blaming the other for their performance.
The fact is what used to work for sales teams earlier is no longer effective.
And what would typically work in marketing earlier, does not work anymore..
The reason being, that the world around us has almost changed on its head.
The market place has changed so significantly that it has even changed the way we do business.
Potential customers have all gone online with over 92% of consumers starting their purchase process with an online search, according to a recent study.
Majority of consumers find researching online as far more informative to interacting with a salesperson
Data shows that over 75% of buyers depend on social networks to learn about choosing the right vendor.
And what's even alarming is that 90% of the potential buyers won't take/ receive a cold call.
Sales and marketing have evolved rapidly in the recent years, owing to the pace of change in the marketplace.
So, regardless of the type of business, size of enterprise, online or physical store, we all live in a significantly altered world.
Today, a vast wealth of information about every available product or service in the market, is now easily accessible for anyone online just at one click.
So, what is SMarketing?
SMarketing – the new word for sales & marketing alignment – means that companies could have one single department, which would work together seamlessly to close more business.
In other words, SMarketing is the process of aligning sales and marketing processes of a business with a common goal.
SMarketing – therefore is a unified function of marketing & sales, using omnichannel approach – with common goals / objectives.
The unified approach would include all the activities of a combined marketing & sales funnel, such as: creating brand awareness, creating interest / desire for the brand, providing evaluation – in the form of demo, test-drive, trial offer and so on, helping prospects to consider or make the choice, close deals, generate revenue, nurture those relationships as part of customer care and finally re-sell, up-sell or upgrades and retain them as customers for a lifetime.
Studies show when marketing and sales are not aligned, both functions / departments suffer significantly, which is detrimental to the sales and business growth of any organisation.
What are some advantages of successful SMarketing practices:
The effectiveness of SMarketing is felt only when both the sales and marketing teams or initiatives are unified – which leads to better quality prospects and conversions.
Some benefits of successful SMarketing strategies are:
Better Understanding of Potential Customers: With sales and marketing teams working together to understand the attitudes and needs of their customers, it's easier to provide a great customer experience and improve the customer retention as well.
Better Quality Leads: With seamless exchange of information between marketing and sales (teams) and collaboration to work towards better revenues, quality of leads is far better with a greater potential to close, than in the past
Lower Cost of Customer Acquisition: Since marketing and sales are tightly aligned to the end goals, not only does the overall sales cycle reduce, it also helps in increased sales.
Increased Revenues: With better customer journey and the improved / enhanced customer experiences, increased revenue per customer as well as more paying customers leads to substantially increased revenues.
Future of SMarketing
Without combining the distinct yet compatible functions and the mindset of SMarketing, no business can reach it's fullest potential, as we move forward in to the future.
Business owners can now focus on improving the customer experiences that could result in better brand loyalty.
At NexGen Consultants Intl. we help micro & small to mid-sized businesses get a steady stream of clients through our proven SMarketing system and help grow their sales multi-fold in the shortest possible time, by implementing the latest SMarketing practices thereby growing your profits significantly. You may reach us info@smarketing.co.in or Book For 1-2-1 Strategy Call using the Link…